January 2008 : part 4, dyeing
Here are the photos of the fabrics I received end of last week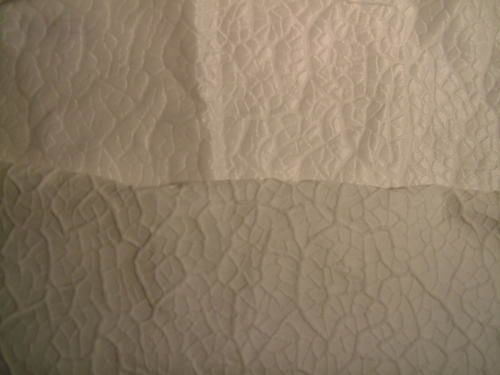 This is woven on an acetate warp with a special nylon weft which shrinks when heated: it will give this design a lot of relief, like a cabage leaf! This fabric can be dyed without any degumming.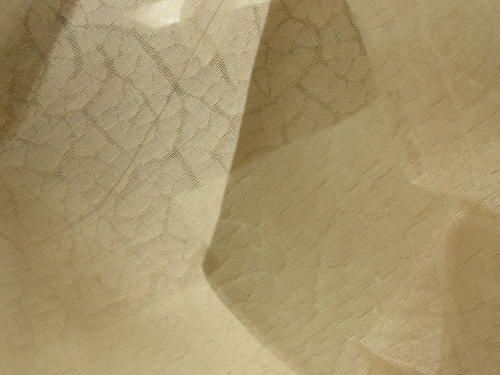 This is the greige silk fabric: you can see the design, but the cloth is very stiff. It has to be degummed before it can be dyed...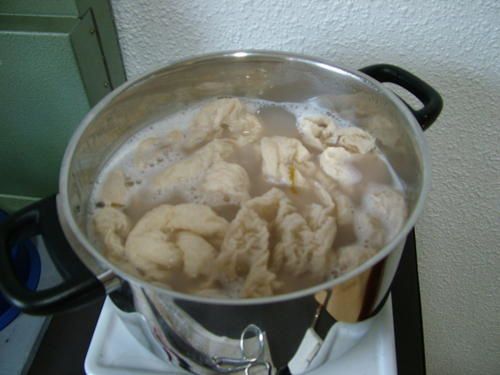 I degummed the fabric in hot soapy water for about 2 to 3 hours.
Once it has been degummed, I left it to dry.
Next day, I found some time to dye the fabrics (with artificial colouring, unfortunately, but dyed all the same)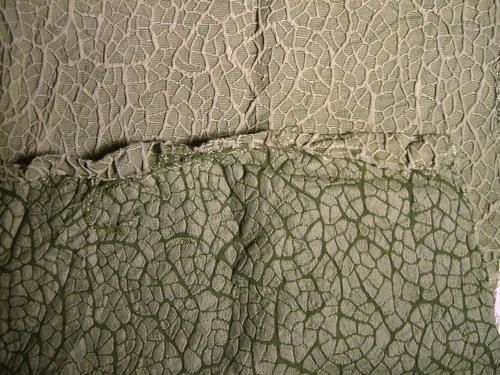 You can see both side of the fabric once dyed.
The acetate doesn't take any of the dye, but the nylon in very green although the photo make it look quite pale.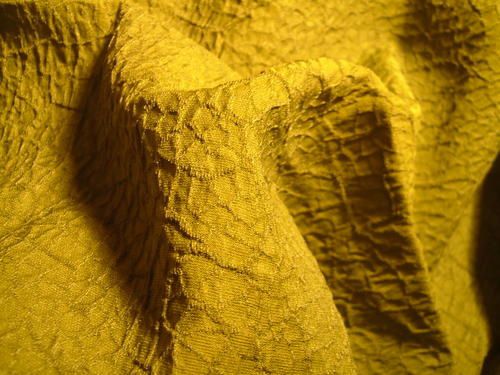 This is the degummed silk and cotton fabric once dyed: it looks almost yellow, but it is quite a dark green colour in fact...
Both fabrics were dyed at the same time in the same bath, so the colour differences come from the different types of yarn : natural / artificial / synthetic

And now that I have my finished fabrics, I have to take it a little bit further...

Victoria

To see the other parts of the Challenge:
Part 1 : http://plantes-couleurs.over-blog.net/pages/January_2008__part_I-164592.html
Part 2: http://plantes-couleurs.over-blog.net/pages/January_2008__part_2-176132.html
Part 3 : http://plantes-couleurs.over-blog.net/pages/January_2008__part_3_weaving-204871.html