I have started working on the TIF project :
PRAISE TO PLANTS


To see the first part of the TIF
http://plantes-couleurs.over-blog.net/pages/January_2008__part_I-36592.html
As my job is to create luxury fabrics for the fashion and home decorating markets, I decided to take advantage of the mill for weaving, and dye the fabric myself (with artificial dyes, unfortunately as I have no naturals in our tiny city appartment)
So, I started with my Colorex inks and I came out with this: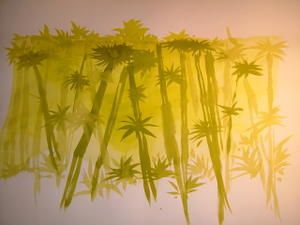 A sort of jungle, but it will be to complicated to adjust to fabric within a months time
And then this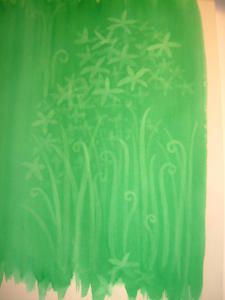 It's a possibility as I can then add those extra colours from the range, but I have to make it repeat. Quite tough for me as I don't usually do that part of fabric designing...
And then I remembered something:
I had seen a fantastic fabric in a Bloom magasine last summer: it looks like the model is wearing a tunic made from a leaf. A very large and drapey leaf... I think that is quite a symbol: plants giving humans clothes and protection! Perfect for the TIF !
So I took up my brush again, and have started this: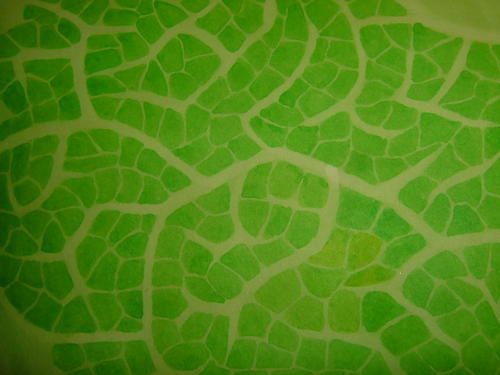 Now this design HAS a repeat, so it will be much easier to deal with... It is also inspired by the cover of a book I love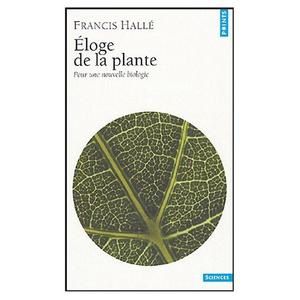 It takes quite a while to paint in all those cells, but it will be tremendouly gratifying at the end!
I'm not sure how the colour scheme is going to fit in, but if it dosen't, no one will tell me off, I hope.
Right, that's all for now. I'll keep you up to date with the design and tell you more about industrial textile designing!
Victoria