Private Garden Project : part 1 "Bright Green - Old Red"
BRIGHT GREEN - OLD RED
This is the first part of a private garden project, an assignment with the landscape architecture course in UCD.
This fictitious plot and house are situated somewhere near Blarney, in County Cork, South of Ireland. Altitude around 100m, on a South facing slope.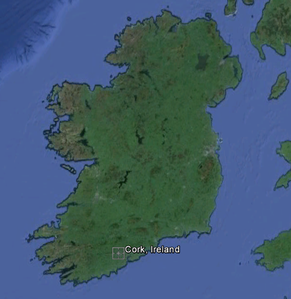 We are asked to work on the site analysis before planing the design and planting schemes.
Here are my four posters presenting Geology + Location, Plan + Plants, Sectional Elevations, Concept and Atmosphere.
The posters are all hand made, painted with gouache. I'm not a terrible fan of all the computer design programms, so i keep on relentlessly with hand drawn word for as long as they will let me.
The title, BRIGHT GREEN - OLD RED, was inspired by the lush vegetation growing in the region of Blarney, especially the ferns and forest undergrowth; Old Red refers to the purplish sandstone bedrock in that part of the country.
My initial idea for this private garden is to have a mixture of the different functions a family might want to have just outside their door: beauty of the colours and design, food production, sustainability and playground for the children.
My inspirations are various, but i have shown photos of Bomarzo "Sacred Grove" by Orsini, Hadspen Gardens (Sandra and Nori Pope), Les Jardins du Musée du Quai Branly (Gilles Clément), le Parc de Lancy (Georges Descombes).
Part 2 coming soon!